Laubach Family Association
!!!!!

The picnic was a great success and I hope all who did not come will be at next years Picnic. The kids had a good time too..
---
To provide for the continuing fellowship of all Laubach's, particularly descendants of Reinhart Laubach. To publish and distribute periodic newsletters or other material of interest to Laubachs. To foster continuing research and publish research papers on the history of the Laubach family, from early origins in Europe, through migrations to the New World, and to the present generations. Membership in the association shall be open to all persons interested in or related to the Reinhart Laubach family, including all variant spellings of the name. From Bylaws --- Laubach Family Association --- Sept 18, 1993
Hello: My name is Gordon R. Laubach II
and I Live in Media,PA
USA
!!!!
Just in a days Work
Welcome to the Laubach Family Internet Page
Send us Your Ideas of Pages or Information to add to this WEB Site
---
" A literate person is not only an illiterate person who has learned to read and write, he is another person. He is different. To promote literacy is to change a person's conscience by changing their relationship with the environment. It is an undertaking on the same plane as the recognition and incarnation of fundamental human rights."
Frank C. Laubach Founder of Laubach Literacy (1884 - 1970)
Laubach Literacy Needs YOUR Help
We are our Laubach Data base
Please send us your Laubach History
List your Laubach Parents's Name
Birthtown and Date of Birth
Continue with Laubach Grandparents and GreatGrandparents, ect
And Your Children!!!

OR
---


Sign up with Lou Laubach TODAY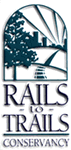 Bike Rail Trails In the USA
National Center for Missing and Exploited Children

---

Return (200 max) newest entries from Today Today & Yesterday The Last Week Everything
---
Welcome visitor


Updated Dec 24, 1997

---